We use our organic, home grown, naturally colourful willow to make a variety of baskets and fun willow items. We also produce basket making kits and more recently Wendy has written four books: Willow Projects for Beginners; Willow Projects: 15 Beautiful Designs For The Home; Willow Projects: Round Work for the Keen Basket Maker and Willow Projects: Square Work for the Keen Basket Maker. (See below for details and to purchase.) We exhibit at various events throughout the country and some local outlets. You can find out more about us and where to find us on these pages.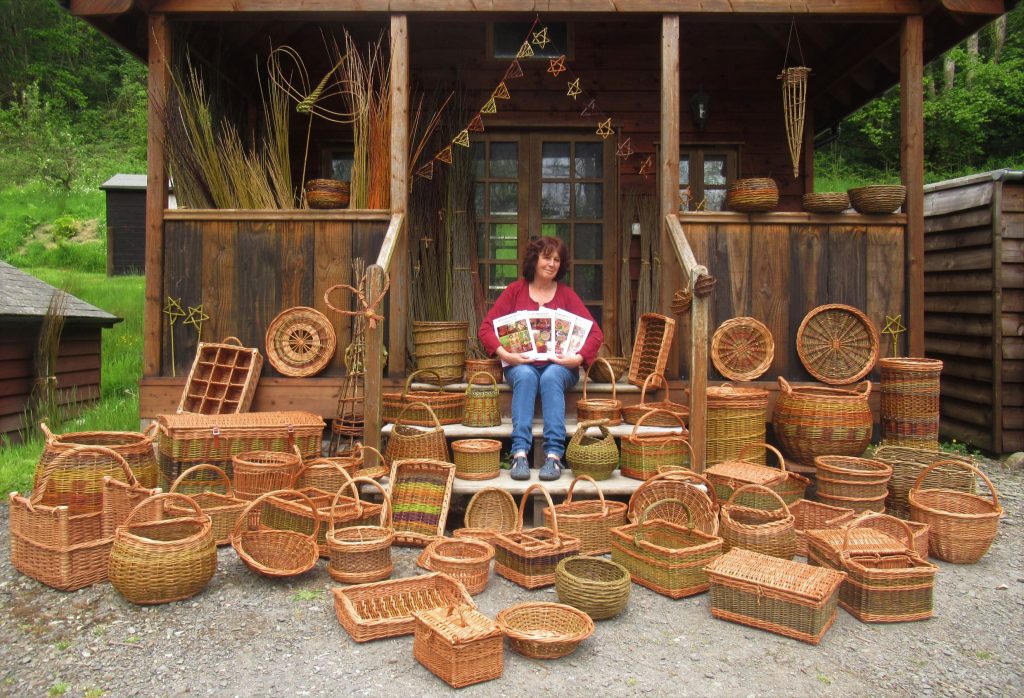 See what Wendy is currently up to on Facebook. and Instagram
This full colour book will get you started in willow weaving, with 17 projects showing you how to make a wide variety of baskets and willow art. It includes detailed, step by step instructions for every project, with each instruction illustrated with a colour photograph. This book will enable you to take those first steps, with no previous experience or aptitude needed. Wendy Thorner is an experienced basket maker, teacher and willow grower, and has previously shared her knowledge through the very popular 'Make This Willow Basket' series of willow kits, many of the instructions of which appear in this book. No special tools are needed, and advice is given as to where to purchase the willow and how to prepare it. Volume 1 in the Willow Projects series
For those with just a little basket making experience, this is the book to take you to the next level, with new skills and techniques clearly explained by Wendy Thorner, an experienced and professional basket maker, teacher and willow grower. There are 15 beautiful and innovative projects to choose from and over 450 colour photographs illustrating the detailed instructions every step of the way. Volume 2 in the Willow Projects series.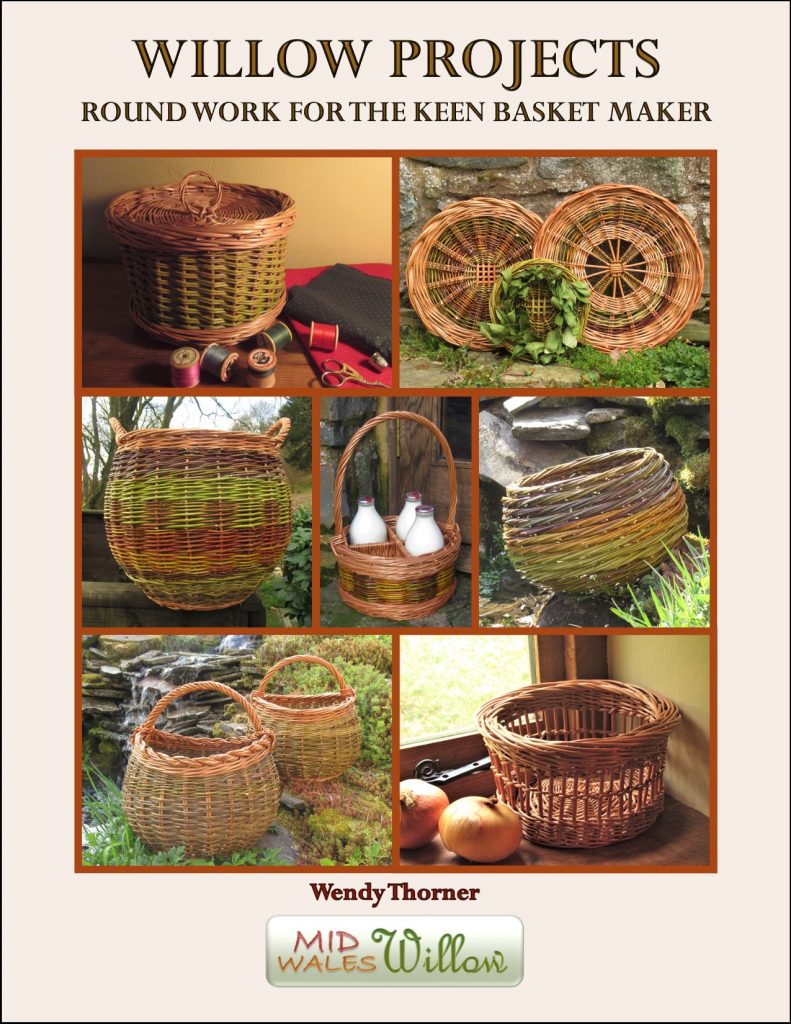 This is my third book in the Willow Project series, and I've written it for all enthusiasts who have dabbled but now want to progress in stake and strand work. I have tried to cover all the procedures you will probably ever need in round work: a wide variety of borders and weaves, but also different lids, lid handles and basket partitions.
I have designed each project to include at least one new technique, and there are the usual step by step instructions that will enable you to finish the basket successfully.
Volume 3 in the Willow Projects series.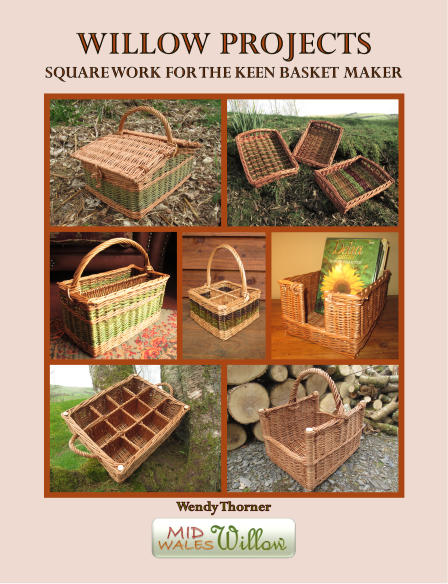 This fourth book in the Willow Projects series is for all enthusiasts who want to progress in stake and strand work. There are 20 square basket projects which cover a wide variety of techniques, with step by step instructions and over 800 colour photographs to illustrate the clearly explained procedures, enabling you to complete each basket successfully.
Volume 4 in the Willow Projects series.